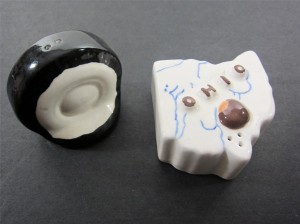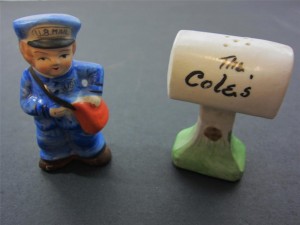 We're selling a terrific (and HUGE lot) of over 100 vintage 1950-60's Salt and Pepper Shaker sets, fresh from a local collector.  Pictured here is one of the terrific Parkcraft states sets that is highly collectible.  Ohio and its coordinating Buckeye.
Also shown here is a very cute and collectible Postman delivering mail and a mailbox, inscribed on one side "The Coles."
If you do not have any collections and are looking for one of the easiest and most fun collectible,  Salt & Pepper sets make a great collection to start.  They are easy to display and even work where you have very little space.  These and many more are available in the our connectibles ebay store.