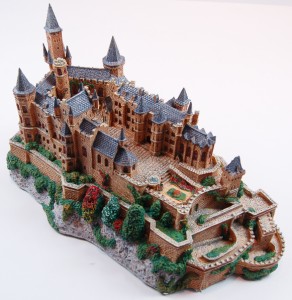 We found a complete collection of "12 Enchanted Castles of Europe" offered by Danbury Mint in the 1990's. New castles were offered every few months between 1994 and 1997.  Original owner had them safely packed away in storage, all are in NEW condition with original Certificate of Authenticity, and most are even in original shipper box.
Superbly crafted in cold-cast porcelain and meticulously painted by hand with remarkable detail. Substantial weight, carefully packed in original Styrofoam custom Danbury Mint mold packaging.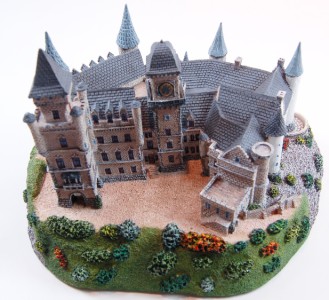 The first picture is the Hohenzollern Castle of Baden-Wurttemberg, one of Germany's greatest treasures. Measures 8 1/2″x 5″x5″.  This is an awesome example of neo-Gothic architecture.
The second picture is the Dunrobin Castle of Golspie, one of Scotland's greatest treasures and measures 8″x 6 1/2″x 5″.  The original tower was built in 1275, and now over 700 years later is still owned by descendants of the original owners.  Please visit our eBay store – connectibles to see all of these magnificent castles.